I play and teach music professionally. I enjoy working with students at all ages and levels, and I have been teaching professionally since 1989, full-time since the late 1990's. Beginners are encouraged at any age. I have extensive experience working with children.
What I do/have done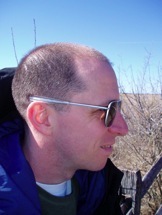 I am a multi-instrumentalist fluent in many styles on the guitar, bass, banjo, mandolin, ukulele, and tenor banjo. I have played in live bands and on recordings ranging from rock, classic country and blues to various forms of pop, metal, punk, noise, and free improvisation. In addition to the music I have made as a member of bands, I have recorded both as a credited composer and a for-hire multi-instrumentalist for television, radio, film, and theater productions. I have close to three decades of experience in the real world of creating, rehearsing, performing, and recording music. My original recordings are on domestic and foreign labels.
My Education
My formal education includes a B.A. in Psychology from Boston College, Magna Cum Laude. Much of my musical education has been from private lessons with renowned musicians (including Zane Baxter (WWVA Jamboree) as well as senior faculty of Berklee College of Music (Jon Damian), Boston University (George Neikrug), and master musicians such as Tony Trischka, Lee Sexton and Chand Khan (Varanasi, India).  That said, the bulk of my musical knowledge has been the result of informal lessons learned while playing with the great musicians I have had the good fortune to work with, and the listening I have done over the years.  I've been lucky to have had access to great music collections and friends who could guide me through them.
References available on request.
Teaching Experience
Private Teaching
I taught my first private lesson in the late 1980s.  I continue to enjoy this type of teaching in my private studio and in the schools that hire me.
I have taught hundreds of students at all levels (including the lead guitarist of an award-winning local rock band) as well as countless beginners and intermediate players. My students have ranged in years from 5 to 83. In 20+ years of teaching I have gained experience working with blind and partially deaf students, adults and children with learning disabilities such as dyslexia, as well as children with ADHD diagnosis. All people are welcome as students.
Many of my students perform and record their own original music. Some have begun to teach.
Classroom Teaching/ Workshops
I currently work part-time as faculty/visiting artist at Tinicum Art and Science High School. I develop art/music curriculum there with the full-time faculty, as well as teaching workshops, ensembles, and private lessons to faculty and students.
I teach workshops at venues ranging from Ivy-League Universities to juvenile detention facilities. Topics include ensemble performance, collective improvisation, electroacoustic instrument building, listening, and acoustic phenomena.
From 2002-2004, I wrote and implemented music curriculum for The Uphams Corner Charter School in Boston. In the mid 1990s I initiated the Improvisatory Expressive Music Group at Citybound, a residential treatment center serving at-risk urban youth.